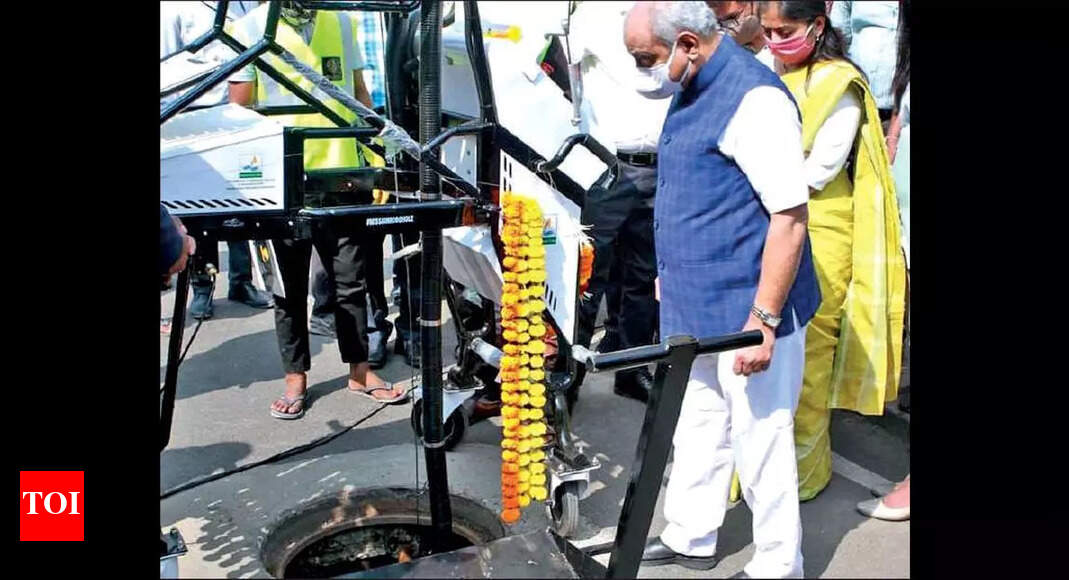 Manhole Cleaning Robot Disappears in Gandhinagar Municipal Corporation Rabbit Hole | Ahmedabad News
AHMEDABAD: In November of last year, Gandhinagar became, on paper at least, the second city in the state after Surat to use a robot to clean manholes. However, a year later, neither the Gandhinagar Municipal Corporation (GMC) nor the Department of Urban Development recorded the use of robots to clean manholes.
In November 2020, Nitin Patel – the then deputy chief minister – had operated the robot and put it at the service of the GMC. Patel had said the robot could clean manholes up to 8.5m.
Recently, Ahmedabad-based RTI activist Yash Makwana applied for RTI to the Urban Development Department and asked for details on the use and maintenance of the robot. He also wanted to know how many manholes had been cleaned by the robot.
In its letter to Makwana, the Urban Development Department said the request was forwarded to the GMC as it fell under the company's jurisdiction. But the GMC sent the request to the sanitation department, saying all matters were within the purview of that department.
The GMC sanitation department, in turn, said it had no information regarding the use of the robot.
A GMC official said: "The robot was donated by Sabarmati Gas Company to the state government investment projects department which is overseeing the works at Gandhinagar." The official added, "Therefore, it was technically outside the remit of the GMC. Therefore, we have no information.
"I had received reports that the sanitation workers had no choice but to enter the manholes to clean them," Makwana said. "A group of us handed over a memorandum to the collector, but no solution was found." He went on to say, "So I applied for RTI. The company said it had no records.
Makwana said that if the robot was under the jurisdiction of the capital projects department, the request should have been transferred to that department.